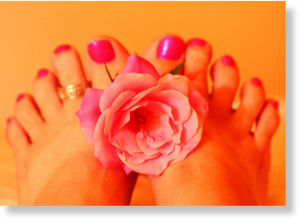 Citizens remember strange 1990s incidents involving the 'Toe Suck Fairy'
Little Rock - There's nothing illegal about a little foot fetish, but police in Conway, Arkansas, are looking for a toe-sucking man they said has crossed the line into assault.
Police have received two complaints in the past week about a man who seems desperate to suck women's toes - whether they want him to or not.
"This is on the police department's radar, and they are concerned," said LaTresha Woodruff, police spokeswoman in Conway, about 30 miles from Little Rock. "They are taking information and trying to figure out who is doing it ... we want him off the streets."
Last Saturday, Ruth Harris, an 83-year-old Conway woman, told police that she was sitting in a chair in front of her apartment.
A man approached her and said he liked her feet. According to a police report, the man took off one of her shoes and began sucking on her toe.
"The man then asked if he could kiss her and she had told him no and told him he was crazy," the report stated.