A Shanghai subway train crashed into another that was stopped underground Tuesday afternoon, injuring more than 210 people in the latest trouble for the rapidly expanded transportation system in China's commercial center.
The crash occurred after Shanghai Shentong Metro Group blogged that line 10 was having delays due to equipment problems. Line 10 opened just last year as one of the city's newest subways.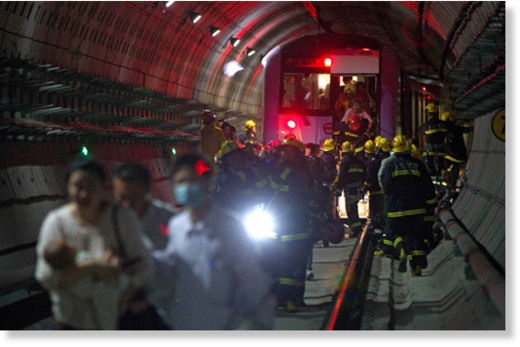 At least 212 people were hurt, three seriously, the metro operator said. It said none had life-threatening injuries, though some of the injured were carried away on stretchers.
One train rammed into the back of another that was stopped. Reports said problems with signaling equipment had prompted the line to switch to manual operations.