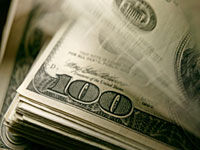 Investors appeared to have lost faith in stocks this year.
Just over a week ago, equity mutual funds globally had the second-biggest one-day outflow of money in 2011, capping four straight weeks of net redemptions, according to data from EPFR Global.
Worldwide, investors have yanked $34 billion out of equity funds this year and put $75 billion into bonds.
In the U.S., stock funds, including both exchange-traded funds and mutual funds, squeaked out a miniscule $4 billion net inflow this year, while fixed income-focused managers collected a monster $86 billion, according to EPFR.
Burned by two bubbles in the last decade and facing the second global financial crisis in three years, investors simply don't have the risk appetite for stocks.