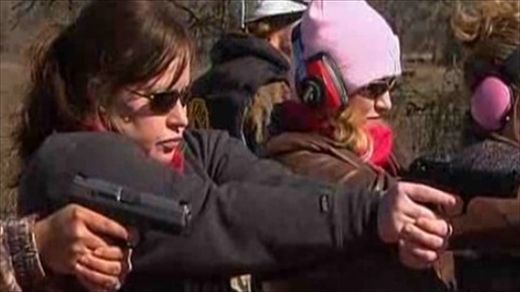 The push to provide firearms training to teachers has taken hold in Texas, where, as NBC News reported on Tuesday, hundreds of instructors are hitting the firing ranges.
"We've had over 300 [teachers], and today adds up to 400 now," said Johnny Flynn, head instructor at Big Iron Concealed Handgun Training, in Katy, Texas. "It kinda grew faster and quicker than I ever dreamed it would grow."
KXAS-TV
reported
on Monday that the state's lieutenant governor, David Dewhurst (R) will ask the state senate to consider using public funding to pay for schools to send employees to similar courses.