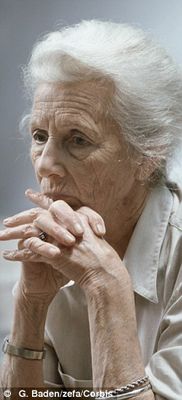 One in four women will be living below the poverty line when they retire, a study reveals today.
Researchers found that 26 per cent of women who plan to retire this year will have less than £10,000 a year - or under £200 a week - to live on when they stop working.
The findings highlight the nightmare facing women who are paying the price for deciding to give up their jobs to bring up their children instead of staying at work and building up a pension.
An annual sum of £10,000 a year will barely cover the basics such as food, fuel and utility bills.
It is below the minimum income standard set by the Joseph Rowntree Foundation, which estimates somebody needs at least £14,400 a year to escape poverty.
By comparison, the average worker in Britain earns around £26,000.
The study, from insurance giant Prudential, which polled more than 10,000 adults, found women are far worse hit than men by pensioner poverty.
Only 12 per cent of men who retire this year will have to try to make ends meet on less than £10,000 a year.