Puppet Masters
Glenn Davis
YouTube
Mon, 11 Apr 2011 14:40 UTC
Bill Maher: America Needs "A Class War":


---
Terms of African leaders' proposal unclear, including whether the Libyan leader will pull troops out of cities.


Muammar Gaddafi, the Libyan leader, has accepted a "road map" for a ceasefire with rebels, according to a delegation of African leaders.

The announcement followed a meeting between the leaders and Gaddafi on Sunday in Tripoli, the Libyan capital, just hours after NATO air raids targeted his tanks, helping the rebels push back government forces who had been advancing quickly towards their eastern stronghold.

The African Union (AU) delegation was due to meet the rebels on Monday.

The terms of the road map were unclear, including the matter of whether it would require Gaddafi to pull his troops out of cities as demanded by the rebels.
---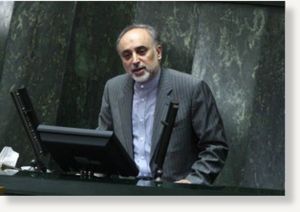 Iran has expelled "several" Kuwaiti diplomats in a tit-for-tat retaliation for the expulsion of its envoys accused of spying in the emirate, in a fresh blow to already tense relations in the Gulf.
"Iran has expelled several Kuwaiti diplomats in retaliation to the expulsion of three of its diplomats... and one Iranian embassy employee in Kuwait," state television said on its website, quoting an informed foreign ministry source.
The state IRNA news agency, also citing an informed source, said the three were "first secretary Mohammad al-Hajeri, second secretary Salam al-Mashari and third secretary Talal al-Deyk from the Kuwaiti embassy" in Tehran.
"The foreign ministry has given these diplomats 10 days to leave Tehran," IRNA said.
Iran's English-language Press TV said on its website, without giving a source, that three Kuwaiti diplomats were told to leave after the Iranian diplomats were expelled "on April 2."
Kuwait announced on March 31 that a number of Iranian diplomats would be expelled for alleged links to an espionage network working for Tehran, reportedly since the 2003 US invasion of Iraq.
---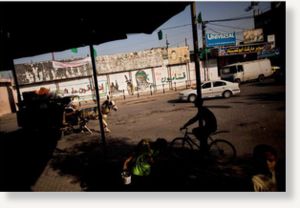 Israel and Hamas signaled on Sunday that they were willing to restore calm after days of intense fighting, and while militants in Gaza fired about 10 rockets and mortar shells into southern Israel, most fell in open areas close to the border and Israel did not immediately respond.
That represented a sharp reduction in activity since Hamas fired an antitank missile at an Israeli school bus on Thursday, critically wounding a 16-year-old boy and setting off Israeli aerial, artillery and tank fire against targets in Gaza that killed 18 Palestinians, 10 of whom were militants and the rest civilians, according to officials in Gaza.
Hamas and other militant groups fired about 130 mortar shells and rockets, including several mid-range ones, at southern Israel over the previous three days.
Israel's defense minister, Ehud Barak, said Sunday that Israel had received several messages indicating that Hamas, the militant Islamic group that controls Gaza, was interested in a cease-fire.
"If they stop firing on our communities, we will stop firing," Mr. Barak told Israel Radio.
Hamas spokesmen offered similar messages. Ghazi Hamad, the deputy foreign minister of the Hamas government in Gaza, told Israel Radio, "We are interested in calm in the Gaza Strip, but also that the Israeli Army cease operations against our people."
Salah al-Bardaweel, a Hamas spokesman, said that Israel appeared to have accepted the idea of reducing hostilities. "The factions will be committed to the lull as long as Israel is," Mr. Bardaweel said.
---
Tom Curry
MSNBC
Fri, 08 Apr 2011 10:39 UTC
From msnbc.com's Tom Curry: "We agreed it's 78... The number was 78.... There's no question about the number... the number is 78. It was agreed upon last night." So said Senate Majority Leader Harry Reid Friday afternoon at a press conference describing an agreement that he said he, President Obama, and House Speaker John Boehner had reached on Thursday night to cut spending for the remainder of this fiscal year.

Reid calls it a $78 billion cut.

But why do news stories use the figure $38 billion as the amount that the negotiators have agreed to cut?

The different numbers are simply the result of two different ways of measuring.
---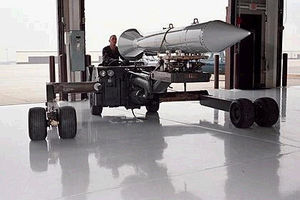 Part I - America's Planned Nuclear Attack on Libya
March 30, 2011
Barely acknowledged by the Western media, a planned attack on Libya using nuclear weapons, had been contemplated by the Clinton Administration in 1996, at the height of the Monica Lewinsky scandal.
The Department of Defense had developed a new generation of bunker buster tactical nuclear weapons for use in the Middle East and Central Asia:
"Military officials and leaders of America's nuclear weapon laboratories [had] urged the US to develop a new generation of precision low-yield nuclear weapons... which could be used in conventional conflicts with third-world nations." (Federation of American Scientists, 2001, emphasis added)
The B61-11 earth-penetrating weapon with a nuclear warhead had not been tested. It was part of the B61 series, coupled with a so-called "low yield" nuclear warhead.
According to US military sources: "If used in North Korea, the radioactive fallout [of the B61-11] could drift over nearby countries such as Japan."
(
B61-11 Earth-Penetrating Weapon
, Globalsecurity.org).
The B61-11 earth-penetrating version of the B61 was configured initially to have a "low" 10 kiloton yield, 66.6 percent of a Hiroshima bomb, for post-Cold War battlefield operations in the Middle East and Central Asia.
---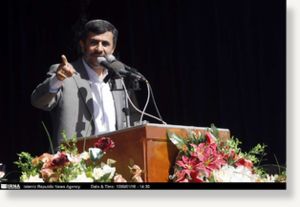 President Mahmoud Ahmadinejad has said the United States and its Western allies are seeking to provoke Iran-Arab conflict and Shia-Sunni war with the aim of saving the Zionist regime.
"The main goal of the leaders of the U.S. in Bahrain and Libya is saving the Zionist regime, even if thousands of people are killed," Ahmadinejad told a gathering of people in Kermanshah on Thursday.
"They are trying to incite Iran-Arab conflict and Shia-Sunni war in the region only to save the Zionist regime," he said.
Ahmadinejad also warned about the hegemonistic powers' plot aimed at settling the Palestine issue in favor of the Zionists.
Ahmadinejad again said the West is trying to break up Jordan in order to establish the Palestinian state.
"Because the defeated Zionist regime does not accept to retreat from the occupied territories and the Palestinians need territory to establish their government, hegemons plan to separate some parts of Jordan and give them to Palestinians so that they can establish their own government there," he said.
---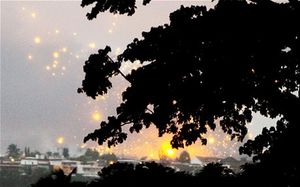 The UN air strikes in Ivory Coast suggest Libya was no fluke: the West's appetite for military action has recovered robustly from the diplomatic trauma of the Iraq war.
After a brief honeymoon following the successful mission to protect Kosovo in 1999, it seemed the Blairite era of "liberal interventionism" had been buried along with tens of thousands of Iraqi civilians.
The chaos after the steamrollering of the UN Security Council by Tony Blair and George W. Bush in 2002-03 seemed likely to usher in a new period of isolationism.
Barack Obama swept to power in 2008 on a wave of anti-war sentiment, while David Cameron entered Downing Street last year insisting that the West "can't drop democracy from 40,000ft".
Yet the past three weeks have found the council - this time with a less noisy Anglo-American wing - willing to pass stunningly powerful resolutions allowing missile strikes against murderous leaders.
Comment: It's rather simple really: psychopaths rule our world.
---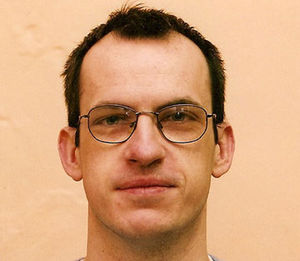 The family of a Real IRA member murdered in Northern Ireland has called on police to investigate an alleged secret service link.
That is despite the British government's security adviser deciding MI5 had no connection to the Derry death of Kieran Doherty (31). No inappropriate or improper action took place, Lord Carlile added.
Mr Doherty's body was discovered on the outskirts of the city close to the Border in February 2010. He had been shot dead. The Real IRA said he had been killed because of links to the drugs trade.
Mr Doherty's uncle Vincent Coyle said: "There is a case now for the Police Service of Northern Ireland (PSNI) to carry out an investigation into this."
He added: "The security services seem to be left doing their own thing. The old Royal Ulster Constabulary Special Branch took huge pay offs on the Monday and were back as MI5 officers on the Tuesday."
Lord Carlile spent four months investigating the family's claims MI5 were involved in the killing and met relatives. He sent a letter to SDLP Foyle MP Mark Durkan.
---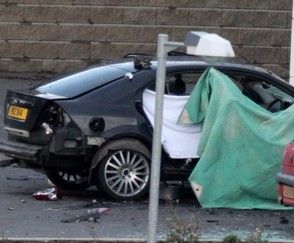 A young police officer has been killed by a booby-trap car bomb in Northern Ireland.
The device exploded under the vehicle outside his home in Highfield Close, off the Gortin Road in Omagh, Co Tyrone, just before 4pm today.
It is understood the 25-year-old was a new recruit to the Police Service of Northern Ireland and was a Catholic.
Shadow Northern Ireland secretary Shaun Woodward said: "This evil and cowardly attack will sicken everyone across Northern Ireland.
---