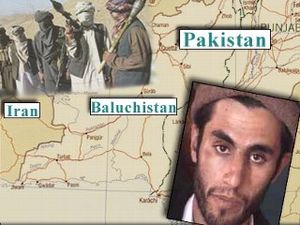 The captured ringleader of the Jundallah terrorist group, Abdolmalek Rigi, has confessed that the US administration had assured him of unlimited military aid and funding for waging an insurgency against the Islamic Republic of Iran.
The following is the detailed transcript of Rigi's confession, stated in Farsi, as broadcasted on Press TV.
"After Obama was elected, the Americans contacted us and they met me in Pakistan.They met us after clashes with my group around March 17 in (the southeastern city of) Zahedan, and he (the US operative) said that Americans had requested a meeting."

"I said we didn't have any time for a meeting and if we do help them they should promise to give us aid. They said they would cooperate with us and will give me military equipment, arms and machine guns. They also promised to give us a base along the border with Afghanistan next to Iran."