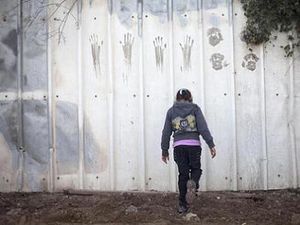 Nearly three weeks ago angry young residents of Tel Aviv took to the streets to protest soaring housing prices. The protests have rapidly reached different sectors of the Israeli society. The Israeli media has propagated the event as a glorious democratic manifestation, while Western media rushed to compare it to the people revolutions in neighboring Arab countries.
Yet it must be recalled that by far the Tel Aviv protests are taking place within the Zionist consensus.
For many Arab citizens, the protests are widely seen as a bourgeois distributional conflict over Zionist colonial spoils.
No wonder the protests are directed against high housing prices per se rather than against the founding policies and fundamental causes behind the crisis.
We should remember that the real victims of the state's housing policies are not the middle-class Jewish Israelis longing for the exclusive and luxurious privileges offered by the Tel Aviv center. They are the poor Arab residents of Jaffa who have been pushed out of the city by decades of ethnic gentrification, urban exclusion and alienation.
In the meantime, the Israeli media reports the event as if the Arab population, the real victims of the state's economic policies, does not exist. The real narrative- the dispossession, the disempowerment, the unrelenting daily grind of injustice and discrimination, and the daily violation of human rights and dignity - does not fit into the format of the Israeli media's agenda.