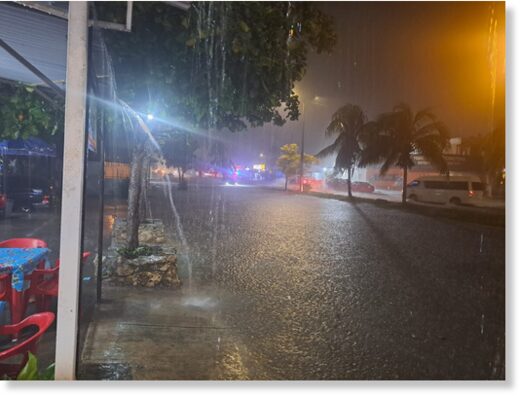 Heavy rains caused by low pressure have generated flooding in the municipality of Solidaridad, to such an extent that main streets and avenues do not have the corresponding circulation.
The areas most affected are Misión de las Flores, Misión del Carmen, Los Olivos, Toscana, Guadalupana, Petén and Villas del Sol, where even vehicles and motorcycles have been stranded.
According to what was reported by the state authority, cold front number 9 will extend over the Gulf of Mexico and the southeast of the country, advancing slowly towards the Yucatan Peninsula, however it will be generating heavy rains.
(Translated by Google)