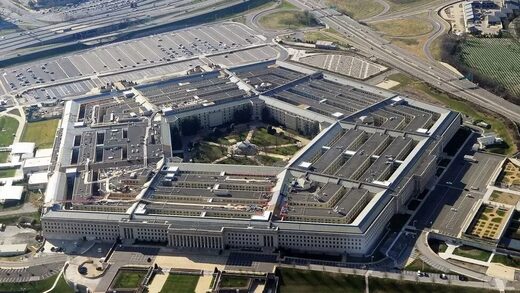 Multiple U.S. intelligence and defense sources have confirmed to Liberation Times that the Pentagon's Unidentified Anomalous Phenomena (UAP) office has, as one source stated,
"coordinated the collection and analysis of materials from an unknown origin."
According to sources, the material is
connected with an alleged UAP event and is not readily explainable
, in reference to its composition. The analysis has not been concluded, meaning any potential origin cannot be verified at this time.
In response,
the Pentagon could not deny the claims
.
Instead, Department of Defense (DOD) spokesperson Susan Gough confirmed that the UAP office, known as the All Domain Anomaly Resolution Office (AARO) had not verified the existence of any extraterrestrial materials, stating:
"To date, the All-domain Anomaly Resolution Office (AARO) has not discovered any verifiable information to substantiate claims that any programs regarding the possession or reverse-engineering of extraterrestrial materials have existed in the past or exist currently."
The new claims come after Deputy Secretary of Defense, Kathleen Hicks, officially took over oversight of the AARO, as mandated by Congress within the National Defense Authorization Act of 2023.
After taking control of operational and security oversight from the Under Secretary of Defense for Intelligence and Security,
Hicks has
taken credit
for speeding up the creation of a
new public website for the AARO
, which is now live.
The website
features a
mission brief
which refers to
'UAP object recovery'
and the
'transfer of UAP Objects and Material, for AARO S&T [science and technology] exploitation.'

Comment:



The claims that the AARO is already aware and engaged with unknown materials comes in the wake of an announcement made earlier this week by Harvard physicist Avi Loeb. He revealed that the initial analysis of metal fragments recovered by his team from the Pacific Ocean in June strongly indicates an origin in interstellar space.
These remnants trace back to a meteor-like object that crashed off the coast of Papua New Guinea in 2014. Professor Loeb has refrained from ruling out the possibility that these fragments
might have been a part of a craft
originating from non-human intelligence due to the unusual characteristics of the material.
To date, the AARO's director, Dr. Sean Kirkpatrick, has been unable to confirm the existence of alleged illegal UAP programs relating to retrievals and reverse engineering of craft belonging to non-human origin.
Liberation Times understands that individuals who have worked on such programs are
now prepared to come forward to the Intelligence Community's Inspector General by making whistleblower complaints
.
There are now multiple possible routes to disclose information about the alleged programs
That includes the current version of the National Defense Authorization Act, incentivizing aerospace contractors involved in such programs to disclose alleged craft of non-human origin.
With such activity occurring, it is anticipated that 2024 will be a pivotal year for the UAP issue.