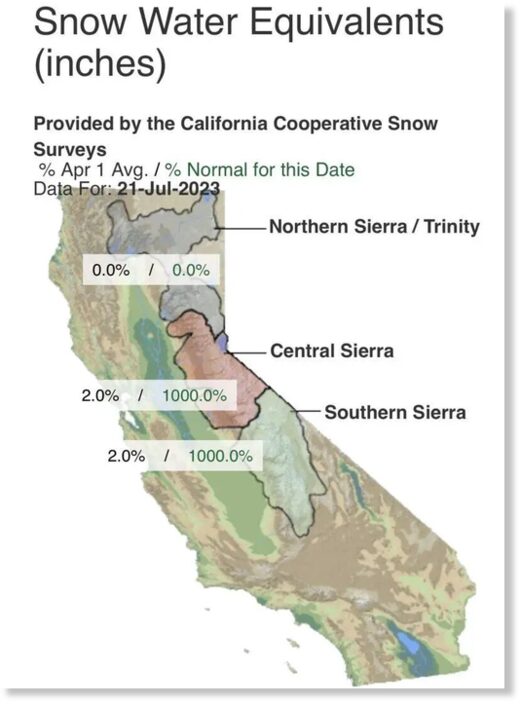 The Sierra Nevada Mountains are currently holding a staggering 1,000% of normal snow water equivalents as of July 21, 2023, following a
historic winter season.
The last time the Sierra Nevada saw such a significant late summer snowpack was over a decade ago,

in 2011,
when late spring storms combined with intense snowfall throughout the season contributed to a similar late-summer snow accumulation. Since then,
there have been only two other years,

2017 and 2019,

when any snowpack was documented in July.
While these measurements were taken ten days ago, on July 21st, it's highly likely that the snowpack has decreased significantly since then. Nonetheless, a snowpack that remains 1,000% of normal this late into July is still impressive.
The prolonged presence of so much snow at higher elevations continues to have both positive and negative impacts. High-alpine hiking and other summer activities are affected, while skiing conditions remain fantastic. In fact,
Mammoth Mountain remains open for skiing and riding through August 6, boasting a 36″ base at The Summit and a 12″ base at the Main Lodge.