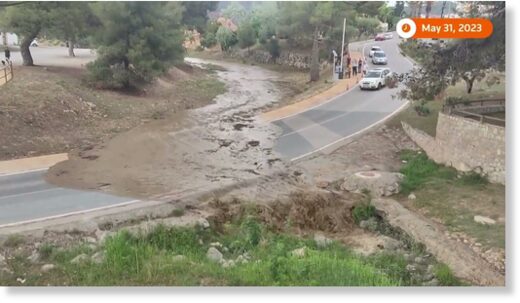 Flood water blocked a road in north-eastern Spain on Wednesday as several provinces remain under a heavy rain alert.
A powerful current flowed down to a main road in the Catalan town of Sant Pere de Ribes, forcing cars to turn around.
At least 20 provinces across Spain were given a rain warning on Thursday,
with the central Castile and León region the most threatened during the day, the Spanish meteorology agency said.
Source: Reuters