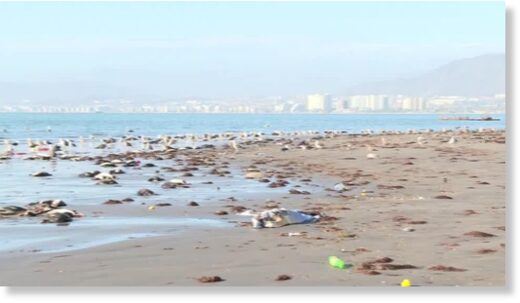 It is unclear what caused the deaths of the approximately 200 birds that washed up along Changa Beach in northern Chile's Coquimbo province.
Local authorities have sent samples of the birds to a laboratory in Santiago to determine whether they died of a massive bird flu contagion.
Authorities have warned locals not to collect the dead birds so as to avoid possible infection of bird flu.