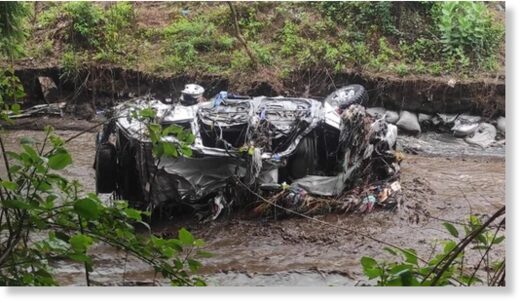 Dramatic moments lived this Monday morning by a Nicaraguan driver whose vehicle was dragged by the waters of a stream in Veracruz, municipality of Nindirí, a neighbor of the capital Managua (Nicaragua).
The driver, identified as Alberto Uriel Romero Martínez, wanted to cross a flooded road in a Toyota 4x4 SUV, but the strong currents dragged the vehicle and took it to a riverbed where the man had to jump to save his life.
After jumping, firefighters and police tried to assist the man, but it was finally confirmed that he lost his life.
These are the first rains of the winter that begins this year in Managua, and the garbage accumulated in the riverbeds causes the water to overflow and generate flooding in neighboring areas.
(Translated by Google)