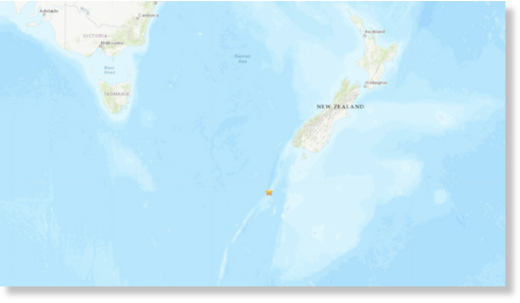 A strong earthquake hit New Zealand's south coast on May 31, the US Geological Survey said.
According to the US agency, the magnitude 6.2 earthquake hit the Auckland Islands.
New Zealand's GeoNet monitoring agency said the earthquake had a magnitude of 6.0 with the epicenter 450 kilometers (279 miles) south of Stewart Island, near the Puysegur subduction zone.
There was no immediate tsunami warning or damage reported in the affected areas.
New Zealand is located in a seismically active region, and it experiences several earthquakes each year.
The most recent major earthquake in the country was the 2011 Christchurch earthquake, which had a magnitude of 7.1. The tremor caused widespread damage in Christchurch and surrounding areas, killing 185 people.