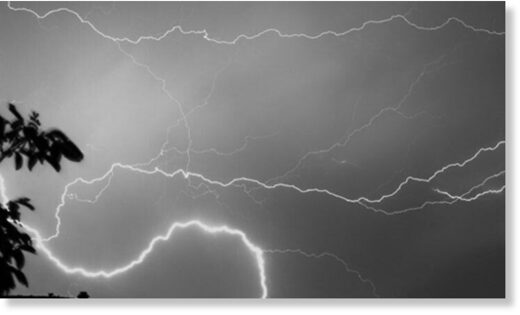 A
lightning strike killed a man
and hospitalized a 6-year-old child as
rainstorms moved through Central Texas
, authorities said.
First responders were called to the
Laguna Park area
at about 5 p.m. Monday, May 15, FOX44 reported.
Upon arrival, deputies found an unresponsive man and child, according to a news release from the Bosque County Sheriff's Office.
The man was pronounced dead at the scene, authorities said, and the child was rushed to a hospital for emergency care. The child was breathing on their own.
Authorities do not have an updated condition on the child as of May 16.
"Our prayers are with the family as they mourn the loss of a family member and pray for a full recovery of a young child," the sheriff's office said.
The names of the victims have not been released by authorities.
"Lightning kills about 20 people each year
in the United States and hundreds more are injured," according to the National Weather Service. "Some survivors suffer lifelong neurological damage."
From 1989 to 2018, NWS Storm Data found that about 10% of
people struck by lightning
were killed.
Bosque County is about 50 miles northwest of Waco.
Source: Fort Worth Star-Telegram