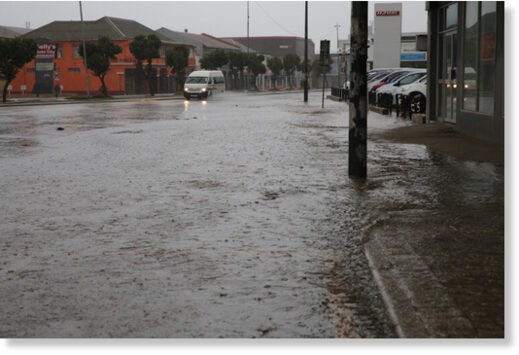 The heavy downpour in Nelson Mandela Bay has caused flooding in parts of the city, forcing the municipality to relocate some residents and close roads as a precautionary measure.
Though some residents affected by the floods are refusing to be moved to safer areas, the city said it remained on high alert.
Safety and security political head councillor Lawrence Troon said the municipality would continue to monitor the situation.
He said some residents whose homes had been flooded have refused to be relocated for fear of losing their belongings if they leave their homes.
"We welcome the downpours because we are in desperate need of the rain as we are in the tight grip of the devastating drought.
"Our teams are on the ground, assisting affected people and areas.
"We will assist the affected communities where possible and relocate those that agree. Unfortunately, we cannot evacuate people against their will," he said.
The areas affected by flooding include: Missionvale; Kwazakhele; New Brighton;* Jachvlakte; 3rd Avenue Dip in Newton Park; M4; Corner of Uitenhage and Sidon Road; and Cuyler Bridge in Kariega, among others.