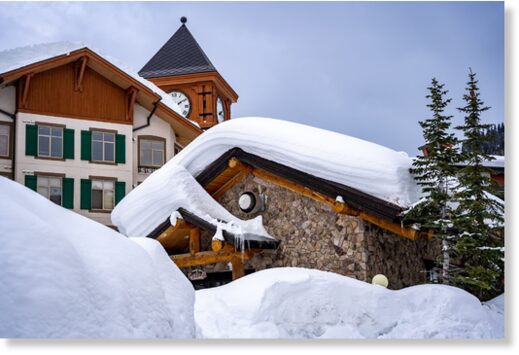 We'll be talking about the winter of 2022-23 for a long time.
After getting 11″ in 24 hours,
Solitude Mountain Resort
broke 800 inches of total season snowfall for the first time in its history.
The high-density powder today was smooth, surfy, and skied superbly.
When we got up there at 10 am there was hardly anybody on the hill with plenty of fresh tracks for the taking.
It stayed uncrowded like this all day—I guess most people are just done with skiing by late April here in the Wasatch.
Their loss.
We took some laps on Gorilla Chute off Summit Express before catching the rope drop on the West Face of Honeycomb Canyon.
Getting first tracks into Honeycomb is a surreal experience.
The turns I made right after Patrol dropped the rope were some of the best I had all season.
That is really saying something this season.
Afterward, we lapped the Navarone Gate until it got skied out and then went back to Summit, dropping Honeycomb one last time before heading home.
Even hours later it was still fresh and relatively untracked.
That's Solitude in April for you.
Congratulations on breaking 800″!