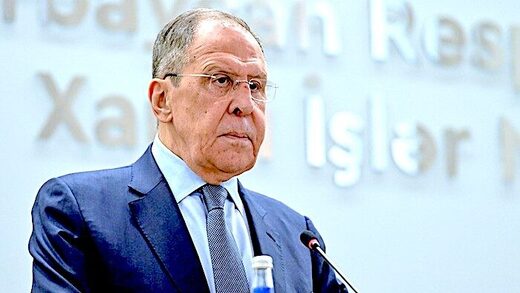 The Ukrainian leadership demonstrates readiness to intervene in the Transnistrian situation, including with the use of force. Russia will proceed from its security mandate, the country's Foreign Minister Sergey Lavrov told TASS in an interview on Tuesday.
"The Ukrainian leadership is also playing its extremely negative, subversive role, clearly siding with Chisinau in violation of its mediator status in the '5+2' format. The Kiev authorities support its belligerent, destructive policy towards Transnistria, dig defenses, fortifications between Ukraine and Transnistria and demonstrate in every way its readiness to interfere in this process, including with the use of force,"
the top diplomat said.
"I would like to reiterate that Russia is fully responsible for the security of Transnistria in full accordance with the mandate that our troops have. We will be guided by this mandate,"
Lavrov pointed out.
The
Russian peacekeepers were introduced into the area of hostilities on July 29, 1992
in accordance with the Agreement on the Principles of the Peace Settlement of the Armed Conflict in the Transnistrian Region of the Republic of Moldova, signed on July 21, 1992 by the presidents of Russia and Moldova in the presence of the leader of Transnistria. They currently maintain peace in the Dniester security zone, along with the Blue Helmets of Moldova, Transnistria and a group of military observers from Ukraine.
Transnistria's State Security Ministry said on March 9 that a terrorist attack had been averted, which had been plotted to target senior officials
of the republic and an OSCE delegation that visited the eastern bank of the Dnieper. The attack's plotters were conspiring to detonate a car bomb in the center of Tiraspol, the Transnistrian capital. Officials said two suspects had been detained and that one of them has already given evidence. Transnistrian President Vadim Krasnoselsky said
the sabotage plot had been approved and prepared by the Security Service of Ukraine
.