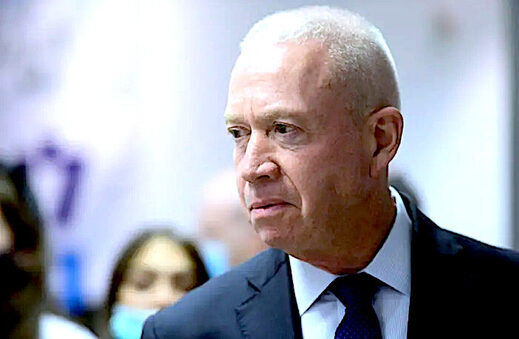 Israeli Prime Minister Benjamin Netanyahu fired his Minister of Defense Yoav Gallant Sunday after he pressed for a pause on plans for a
judicial overhaul
.
Netanyahu's office
announced
it would "dismiss" Gallant from his post but did not immediately specify if he will receive a new position elsewhere in the administration. Gallant called for halting Netanyahu's controversial judicial reform plans due to widespread unease within the military.
Gallant said,
per
the
Times of Israel:
"I hear their voices, and I am worried. The growing rift in our society is penetrating the IDF and security agencies. This poses a clear, immediate, and tangible threat to the security of the state. I will not lend my hand to this."
Under the plan championed by Netanyahu,
the Knesset, Israel's parliament, would gain the ability to overrule Supreme Court rulings.
Netanyahu argued the reforms were necessary to streamline the legislative process and stave off judicial overreach. The proposal has sparked widespread protests across Israel and has even seeped into the Israel Defense Forces.
Netanyahu is the first sitting prime minister to sit as a defendant in court for charges of fraud. He has denied wrongdoing.
Critics of Netanyahu, the longest-serving prime minister in the nation's history, assailed the move.
Opposition leader Yair Lapid said:
"[This is] a new low for an anti-Zionist government that is harming national security and ignoring the warnings of all security figures. The Israeli prime minister is a danger to the State of Israel."
Multiple allies of Israel, such as the United States, have voiced consternation over the planned overhaul.
Last week,
President Joe Biden told Netanyahu
over the phone
he had never seen such fierce levels of angst in Israel and raised concerns about the repercussions of the move,
Axios
reported
.