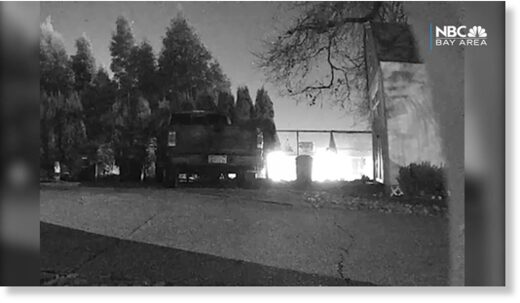 NBC Bay Area viewers shared videos recorded early Thursday morning showing a meteor lighting up the pitch-black sky.
One of the videos from a viewer in Vallejo shows a streaking light come into frame before lighting up the night sky.
Another video recorded by a viewer in San Ramon shows a similar sight.
Astronomer Gerald McKeegan with Chabot Space and Science Center confirmed the fireball was indeed a meteor, saying it likely started out as a small asteroid in space before burning up when it entered the atmosphere.
A log of unconfirmed and pending "fireball reports" from the
American Meteor Society
shows other residents across the Bay Area spotted the meteor after 2:20 a.m. Thursday.