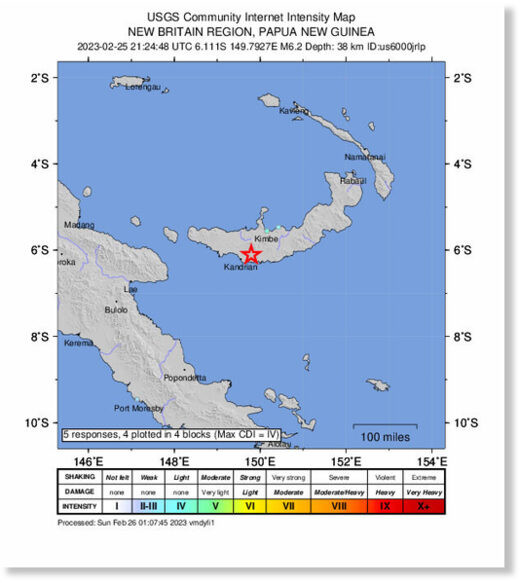 A magnitude 6.2 earthquake struck the remote New Britain region of Papua New Guinea today, the United States Geological Survey said, but no tsunami warning was issued.
The quake had a depth of 38km, the USGS said, and was recorded in the sparsely populated West New Britain archipelago region this morning.
The shaking was felt at a Walindi Plantation Resort near the town of Kimbe about 80km from the quake but it was described by a worker as "not too bad".
"No one really reacted, it shook, but no damage," resort worker Vanessa Hughes told AFP.
Source: AFP