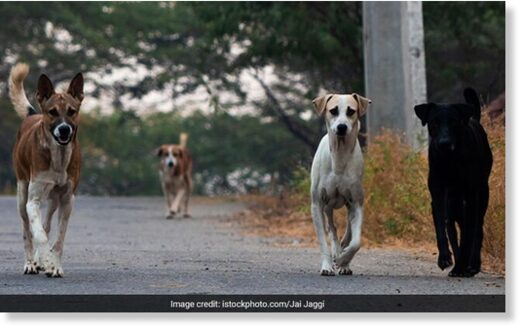 A four-year-old boy was mauled to death by stray dogs on Wednesday near Surat city in Gujarat, police said.
The incident occurred in Kareli village in the early morning hours when the boy went out of his hut to answer nature's call. At least four stray dogs attacked him and also injured his neck, an official said.
"The boy and his parents hail from Rajasthan. They work as construction workers at a site in Kareli village and live in a make-shift hut there," said police sub-inspector CM Gadhavi.
Though the parents of the boy and other workers rescued him and shifted him to a hospital in Bardoli, about 11 km from the spot, he couldn't survive and was declared dead by doctors, he said.
Police have registered an Accidental Death Report (ADR).
Source: Press Trust of India