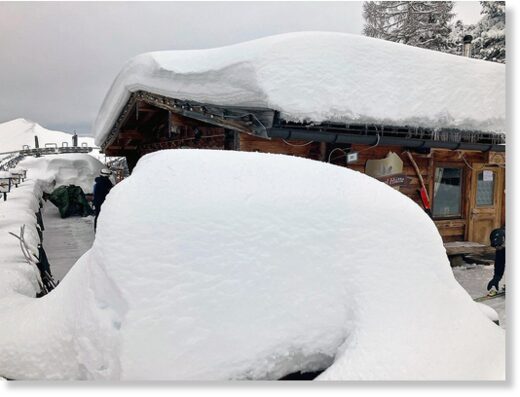 Heavy snowfall in Austria have cut off 70 people from the outside world and caused traffic chaos, local media reported on Friday.
Due to the tense avalanche situation in the Austrian province of Styria, several roads had to be closed Thursday night, according to daily
Kronen Zeitung.
It also said numerous vehicles got stuck on the roadway due to snow. In the meantime, traffic jams of 10 kilometers (six miles) in length occurred.

According to the reports, 80 centimeters (34.5 inches) of fresh snow fell within 24 hours. On Friday morning, several smaller avalanches are said to have already gone off.
In the Wildalpen region, 70 people are closed off from the outside world. In the Aflenzertal region, mayors called for children not to go to school on Friday.
Partly, roads must also be closed in the villages because of the danger of roof avalanches. In the province of Carinthia, a truck skidded and overturned because of the icy roads, as the
Kronen Zeitung
wrote. As a result, hundreds of liters of diesel leaked.
In the province of Tyrol, the highest alert level was declared.