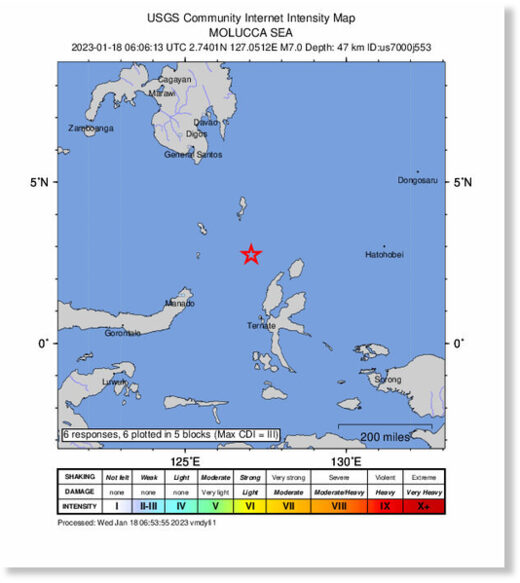 A large earthquake has rocked Indonesia, leading to fears of deadly tsunami waves in the Pacific Ocean.
The Indonesian geophysics agency said that the epicentre of the earthquake's was about 40 miles deep, 88 miles southeast of the small town of Melonguane in the North Sulawesi province.
It is unclear if there have been any deaths or injuries. One local in the regional capital of Manado told Reuters that they had felt the earthquake very strongly for several seconds, and people had run out of buildings, but that no property damage was visiblel.
The Pacific Tsunami Warning Center warned that there was a risk that the earthquake could cause tsunami waves within 300 kilometres of the epicentre, Reuters reported.
But the Indonesian agency said there was no risk of tsunamis.
A 7.5 earthquake hit Sulawesi in 2018 with devastating effect. The tremor and the tsunami that followed killed more than 4,000 people.