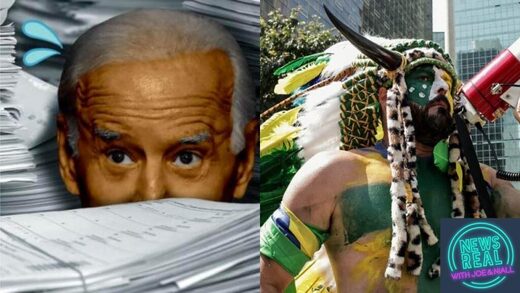 We know, right - shocking, scandalous!
Except, it isn't. Which senior official in DC does
not
have classified documents in their home?!
And yet, the US govt and media last week made a big stink about it, to the point that AG Merrick Garland has announced a Special Counsel to 'investigate Biden's wrong-doing'. Clearly, this is a contrived message to pressure Biden, possibly to ward him off re-running in 2024.
In the meantime, MAGA Republicans are achieving with astonishing rapidity all they wished for (and more!) when bargaining with Kevin McCarthy for him to become Speaker of the House. It's all going so smoothly for the Republicans, one begins to wonder whether they're being set up for a fall...
Also on this
NewsReal
, Joe and Niall explain why an eerily familiar 'J6-style Insurrection' took place in Brazil last week, resulting in ex-president Jair Bolsonaro being globally condemned for 'inspiring', if not outright organizing, a 'failed fascist coup'.
Running Time:
01:51:41
Download:
MP3
— 76.7 MB
This podcast is also available to view, share and download on
Odysee
.
Show Notes