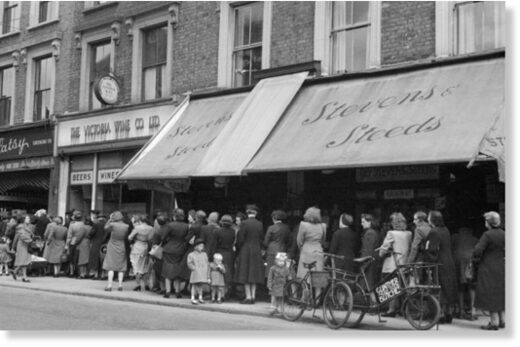 Lexicon and headlines across the globe are now substituting Limit of Two to Rationing, a huge uptick in fueling panic buying. Supply Chains are twisting into longer and longer delays and bans of diesel & gasoline vehicles are coming.
●▬▬▬ Story Links ▬▬▬●
Snow Europe https://electroverse.net/big-snowstor...
Severe Flooding in the Pacific Northwest https://earthobservatory.nasa.gov/ima...
Walgreens starts RATIONING baby formula https://www.dailymail.co.uk/news/arti...
Walgreens begins rationing baby formula as supply chain issues persist https://www.washingtontimes.com/news/...
Walgreens Starts Rationing Baby Formula https://survivalmagazine.org/news/bid...
Austrian hyperinflation https://fee.org/articles/the-great-au...