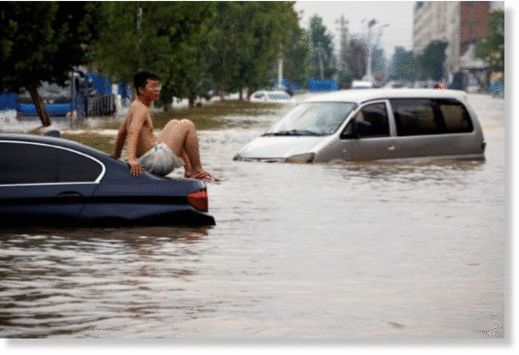 Affected by 4 rounds of heavy rainfall and floods since July,
at about 18:30 on September 9, 2021, a large mountainside collapsed sending smoke into the air due to continuous rainfall in Zhenba County, Hanzhong City, Shaanxi Province, in northern China.
210 National Highway and Yushui River water obstructed by the fallen debris. One person suffered fractures to his leg and ribs and another was trapped.
The injured person was sent to the hospital for treatment, while the trapped person was rescued successfully and his vital signs are stable.
After the danger occurred, the local emergency rescue and rescue headquarters was established to carry out emergency rescue and disposal work. At present, 210 National Highway has implemented traffic diversion control, and the village groups around the landslide are being arranged to transfer personnel from upstream and downstream risk areas. Rescue and rescue work is being carried out in an orderly manner.