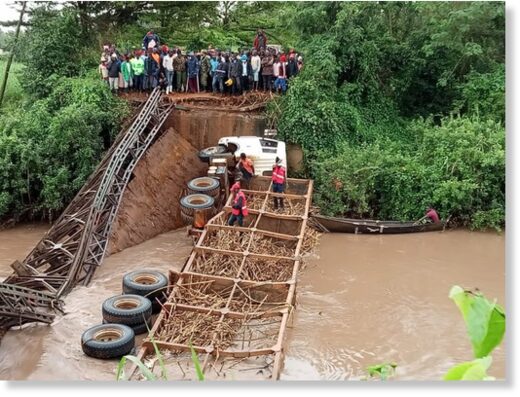 Severe flooding has affected wide areas of Kenya since the start of the "Long Rains" season in early April 2021. By 23 April, over 25,000 people had been didaplced according to the Red Cross. Further heavy rainfall from 08 May has worsened the situation, with flooding reported in Kakamega, Turkana, Homa Bay, Baringo, Busia, Siaya and Kisumu counties.
On 23 April the International Federation of Red Cross and Red Crescent Societies (IFRC) reported flooding in Tana River, Busia, Kisumu, Garissa and Marsabit Counties.
IFRC reported 2 fatalities and 25,958 people (4,493 households) displaced. Wide areas of crops were damaged in the Tana River basin.
Further heavy rain from around 08 May has caused flooding in at least 7 counties.
On 10 May, KRC said heavy rain over the weekend caused flooding in Homa Bay and Baringo counties.
On 11 May Kenya National Highways Authority reported several sections of roads in the Lake Victoria basin were affected by flooding, leaving some lakeside communities isolated.
By 13 May, KRC reported almost 1,000 families displaced in Homa Bay, Banringo and Busia. Flash floods also affected areas of Turkana and Kisumu counties. Heavy rainfall caused the Endau and Kipsangui rivers to break their banks, flooding areas of Kakamega County.
Furthermore, a bridge connecting Migori and Homa Bay Counties at Riat-Oria collapsed while a truck was crossing. There were no reported of injuries or fatalities.
Heavy rain in recent days also caused road and traffic problems in the capital, Nairobi, and also parts of Elgeyo-Marakwet County.