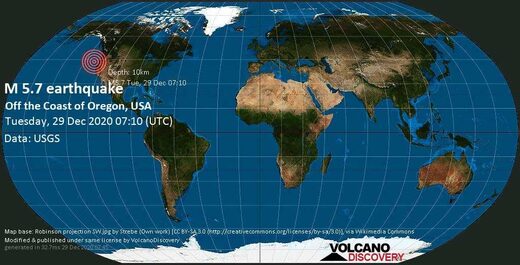 A 5.7-magnitude earthquake hit 150 miles off the coast of Oregon at around 7:10 a.m. GMT on Tuesday, the US Geological Survey said.
According to the organisation, the epicentre was located at a depth of 12 kilometres, at 43 degrees north latitude and 127 degrees west longitude.
There were no initial reports on damage or injury resulting from the quake. No tsunami warning has been issued so far.
DETAILS TO FOLLOW