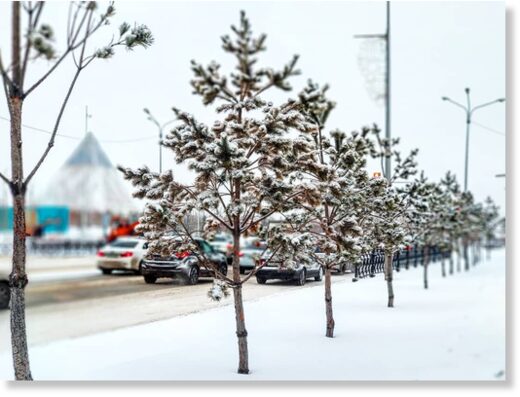 "Kazakhstan and Central Asia fall into ice captivity."
In Kazakhstan and Central Asia, for two weeks it has been too cold for December. Air temperature anomaly maps show sub-normal temperatures of 6 to 8 degrees, sometimes as much as 10 degrees.
Minus 30 ° C have been observed in Kazakhstan, and minus 25 ° C in both Kyrgyzstan and northern Uzbekistan., which are uncommon for December.
It's cold in the south. It is snowing in Dushanbe and Tashkent, and the temperature only occasionally reaches a high of zero.
Alexander Shuvalov, head of the forecasting center, commenting on the situation of the southern neighbors, said: "This is practically the same as if in Moscow there were now frosts below -40 ° C (-40F). We can only sympathize with the southerners, for whom this is, if not a disaster, then an unprecedented test."
"Furthermore," said Shuvalov, "this kind of cold wave hits Central Asia in December extremely rarely, at best, once for 15-20 years. "
Thanks to Martin Siebert for this
link
.