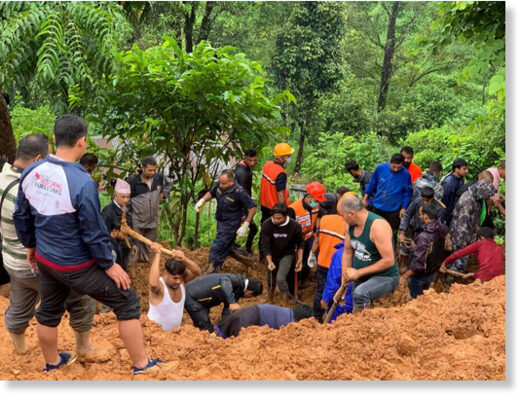 Seventeen people have died from floods and landslides triggered by incessant rains in the last three days in Nepal.
According to the National Emergency Operation Center of the Home Ministry, 17 people died in the period of three days from Tuesday to Thursday due to natural disasters.
Similarly, 15 others have gone missing during the same period, according to the records maintained by the Center.
A total of 14 people died on Thursday alone. Over 90 percent of damages were caused by the landslides, said Murari Wasti, the chief of the Center.