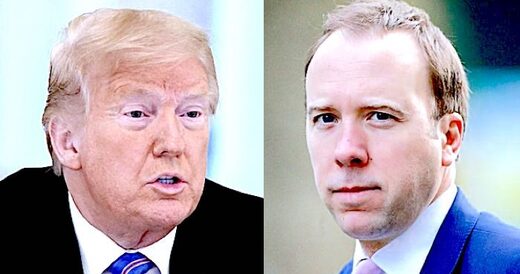 President Trump said he's behind an international push to ban Chinese tech company Huawei. During a speech at the White House Tuesday, he said he was "responsible" for the recent ban against the telecom giant in the U.K.
Officials from the British Digital and Culture Ministry announced they were prohibiting companies from purchasing new equipment from Huawei. The ban cited the country's uncertainty regarding their ability to "guarantee the security of future Huawei equipment."
Trump stated:
"We confronted untrustworthy Chinese technology and telecom providers. We convinced many countries...and I did this myself for the most part...not to use Huawei because we think it's an unsafe security risk, it's a big security risk."
The U.K.'s decision came after President Trump signed an executive order in May in which he declared Huawei a threat to U.S. communication networks.
Chinese officials have condemned both bans and have denied any inappropriate relationship between the Chinese government and the tech company.