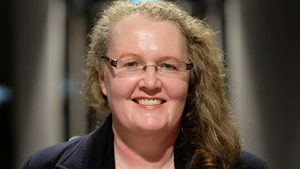 Prof.
Dolores Cahill
is a world-wide renowned immunologist, molecular biologist, and expert in high-throughput proteomics technology development and automation, and high-content protein arrays and their biomedical applications, including in biomarker discovery and diagnostics.
Prof. Cahill is speaking out against the Covid-19 lockdown by challenging the core claims made by govts and media about the SARS-CoV-2 virus. In the following interview she explains why lockdowns are the
worst
possible 'treatment' for dealing with this virus, why masks and social distancing will only sicken healthy people, and presents evidence that the virus
was
in fact tweaked in a laboratory setting...