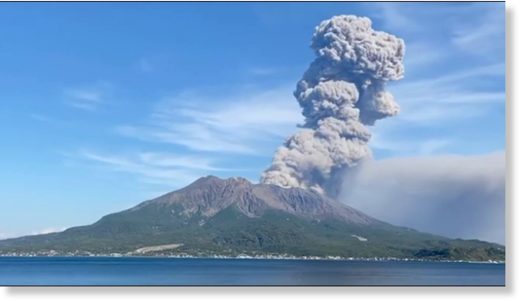 Japan's Mount Sakurajima erupted on April 6, sending ash spiraling into the sky above Kagoshima.
Footage shared by Iso Beach resident
Hiroaki Kamimura on Instagram
captured the plume gushing from one of the volcano's three peaks.
The Japan Meteorological Agency upgraded Sakurajima from a
level-2 warning to level 3
in February 2016, banning people from approaching the volcano.
Credit: Hiroaki Kamimura via Storyful