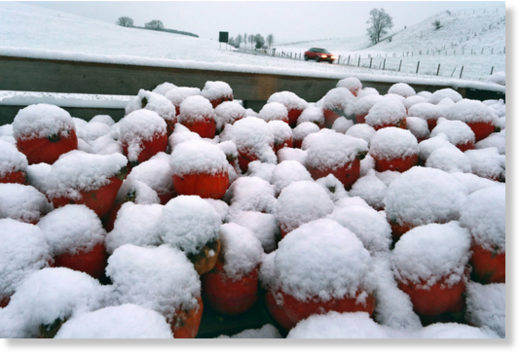 Germany has been met with wet and cloudy weather
, with snow in the south, particularly at higher altitudes.
Here's what the rest of the week holds.
"The weather remains dingy and uncomfortable in many places this week," Rainer Buchhop, MeteoGroup weather expert, told t-online.de.
On Thursday, stormy weather is expected throughout much of south Germany. In the morning winds of up to 75 kilometres per hour struck the southern areas of Oberallgäu, Garmisch-Partenkirchen und Berchtesgadener, leading the German Weather Service (DWD) to issue a storm warning level 2 (orange).
In many places - such as Oberstdorf in the Bavarian Alps, where the Mercury dropped to

-10C

on Wednesday night - there will be icy surfaces, said Buchhop.
In the west and southwest, cloudy weather is expected throughout the day. Around the Danube river, temperatures are slated to stay around 4C. In Berlin and Bremen the Mercury shows 8C, and in Düsseldorf 7C.
Frost is expected to completely cover the rest of Bavaria and Baden-Württemberg on Thursday, according to DWD.

Frosty weather is also expected in parts of the western state of Hesse, particularly in Fulda.
This map shows snow and fog around the country, with red representing fog density.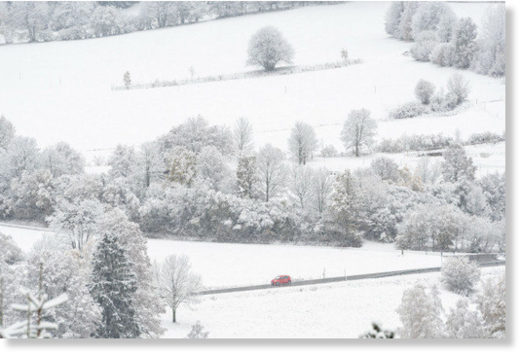 Quite some snow in Garmisch-Partenkirchen, South of Bavaria, Germany yesterday, Nov 14th. Thanks to Manuel Scherze for the report - posted with permission. pic.twitter.com/MSQqO9n657

— severe-weather.EU (@severeweatherEU) November 15, 2019