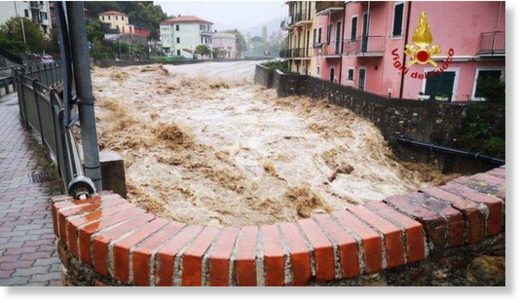 The region of Liguria has been hit by extreme winds and rain, with many streets and piazzas flooded.
The Italian Riviera area is facing a red alert, with the town of Sestri Levante the most badly affected zone.
Sestri Levante was hit by 57.6 millimetres of rain in one hour.
These extreme levels of rain have caused the rivers to flood, with both the Vara and Petronio rivers rising to dangerous levels.
The streets surrounding the Petronio River have been closed.
Traffic lights have ceased working and
trees have been upheaved out of the ground.
The wind has reached levels of 166 kilometres per hour in the La Spezia hinterland.
Mayor of Sestri Levante, Valentina Ghio has issued a warning to all people instructing them to remain in their homes.
Meanwhile, the rain is getting heavier.