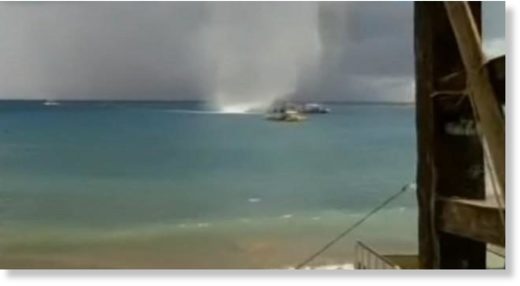 Residents of Maasim, Sarangani marveled at the sight of an ipo-ipo or waterspout occurring over a beach on Friday afternoon at around 3 p.m.
According to Ivan Mayrina's report on 24 Oras Weekend, the water column passed through several boats, then dissipated before it reached the shore.
There were no reports of damage or casualties.
PAGASA said the waterspout was caused by a thunderstorm.