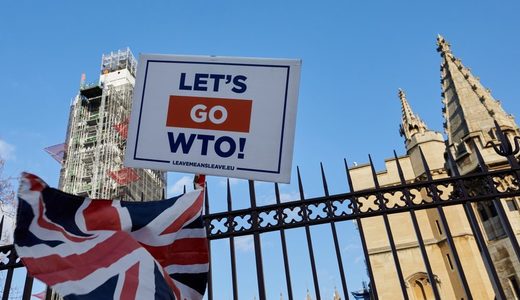 A bombshell new Opinium poll has exposed how
there is massively more public support for finally leaving the European Union on 31st October without a deal than cancelling Brexit.
Remoaners once again exposed as a shrinking fringe amplified by Remainstream media.
The poll, carried out days ago, asked voters: "If Boris Johnson is unable to make changes to the Withdrawal Agreement that enables it to pass the House of Commons before October 31st, which of the following should he do?"
46% want to see a No Deal Brexit delivered at the end of October, whilst only 29% would want to see the UK's EU exit cancelled.
That's a 17-point lead for a WTO Brexit compared to overturning the referendum result.
A further 12% would want to see a delay to negotiate another deal.
The pressure is now on Boris Johnson to deliver:
61% of those polled believe the UK is now likely to finally leave the EU on 31st October, up from 53% two weeks ago.
When it comes to General Election voting intention, the Conservatives now lead on 31%, with Labour on 28% and the Brexit Party third on a still-significant 16%.
Tough talk is fine - but Brexiteers will want to see whether the new PM actually follows through. Tick tock.