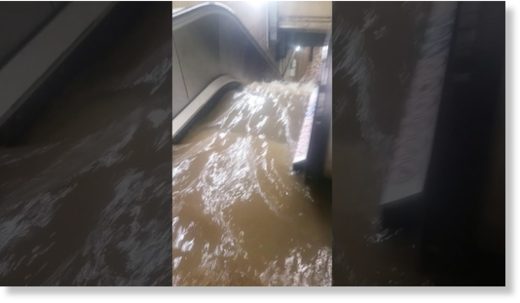 Storms and heavy rain left streets in Barcelona flooded yesterday (Saturday).
Barcelona City Council had to activate emergency measures for storms after heavy rains struck at around midday.
Rains lasted for about 30 minutes but local meteorologists said
some 47 litres pr square metre stuck the area in that time.
A total of 26 flights from Barcelona-El Prat airport were cancelled because of the weather, according to reports.
Emergency services received several hundred warnings concerning damage resulting from the storms. Some buildings and metro stations were also flooded.