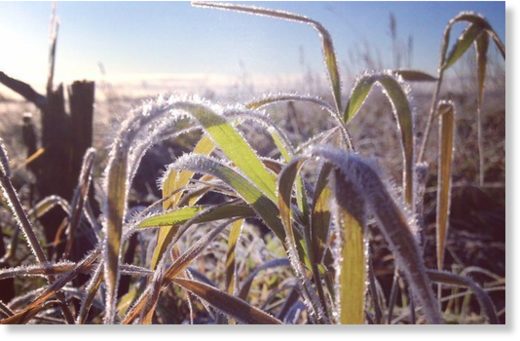 Corn sowing in France slowed again this week, losing its lead to last year, after persistent cold weather continues to hamper the central European nation's planting efforts.
France was battered by a brutal cold front during the second half of April and first half of May —
the key planting window
—
with the mercury hitting all-time lows and effectively slamming the brakes on sowing efforts.
France is the third largest corn exporter in the world, meaning a delayed or poor harvest will have a pronounced impact on global markets.
Severe frosts have been widespread these last four-or-so-weeks, from the lowlands to Brittany to South Ouest, with farmers regularly lighting frost-fires in an attempt to protect fragile crops.
On May 6, the nation averaged its coldest May morning since 1979, at 2.5C (36.5F).
After a brief reprieve this weekend, a fresh bout of frigid air is forecast to plunge into central Europe next week, likely persisting through the remainder of May.
The cold times are returning.
Our star is shutting down (relatively).
Prepare.