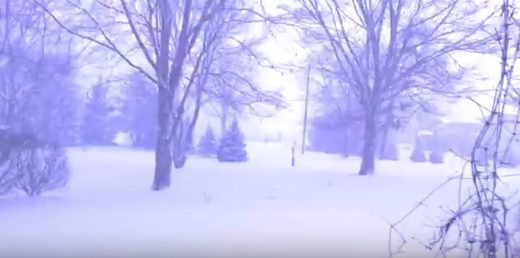 A rare weather occurrence was caught on camera near Piqua, Ohio -- in the Dayton area -- early Wednesday morning.
That flash of light is called "thundersnow," also known as a winter thunderstorm.
One of the Ohio Department of Transportation's traffic cameras picked it up.
What you didn't hear was the loud boom that went along with it.
Source: CNN

Comment: Footage of the event was also captured 60 miles east in Dublin, Ohio by YouTube user 'Ty's Coins':