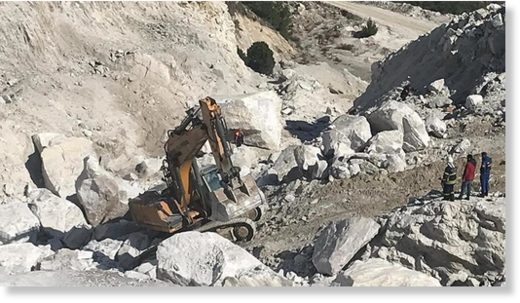 Rescue teams pull out 2 more workers from debris after Monday's landslide at open-pit mining site near Aegean town of Milas
The bodies of two more miners were recovered Tuesday, bringing the death toll to three from a landslide at an open-pit mining site in Aegean Turkey, officials said.
Monday's landslide trapped four workers at the feldspar open-pit mining site near the coastal town of Milas in the Mugla province.
On Monday the body of one worker was pulled out from under the debris, and one wounded miner was rescued.
The injured worker was discharged from hospital on Tuesday.