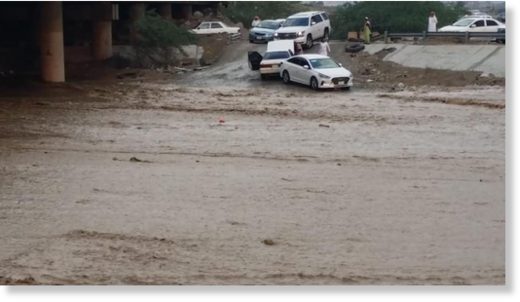 Heavy rain and hail hit Saudi Arabia's northern province of al-Jawf on December 4, according to local weather reports.
Teaching was suspended in some schools due to the extreme weather in the city of Sakakah, Sakaka News reported.
Footage here shows an icy flash flood in Sakakah left in the wake of a hailstorm.