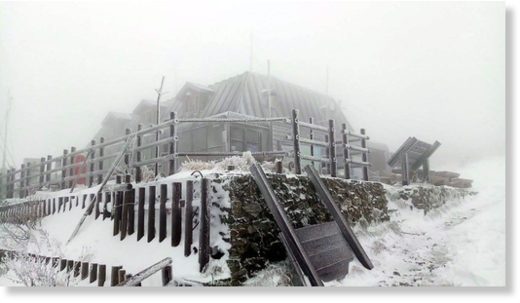 South Korea's northeastern mountainous region observed the first snowfall of the season on Thursday, with a
torrential rain warning issued for parts of the east coast,
the Gangwon Local Meteorological Administration said.
Four centimeters of snow had accumulated by 9:00 a.m. in most parts of the high mountainous region, and snow accumulation of 7 centimeters was observed on the peaks of Mount Seorak in Yangyang in South Korea's northeastern province of Gangwon as of 9:30 a.m.
The snowfall came 16 days earlier than last year, according to the administration.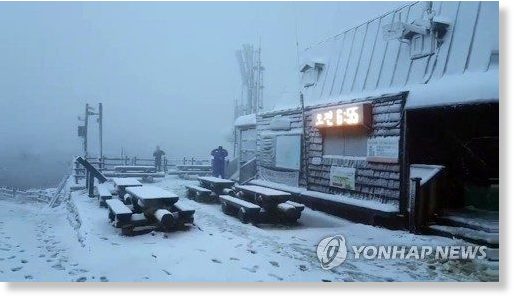 Up to 3 centimeters of snow are forecast to fall in most parts of the region later in the day, while the Yeongdong region on the east coast, including the town of Yangyang, will likely have 20 milliliters of rain per hour.