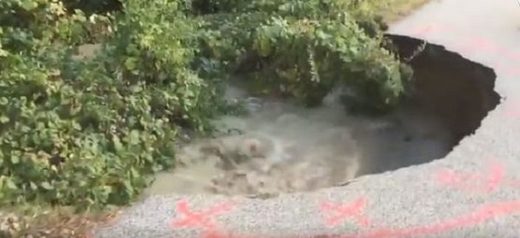 Expect delays if you're traveling through Clinton Township today, especially along the westbound lanes of Metro Parkway near Groesbeck.
A water main break in the area said to be the cause of an enormous sinkhole along the shoulder of that busy highway. Charlie Langton was live at the scene.
Wednesday morning, police were blocking the shoulder as traffic squeezed past the area.
Clinton Township police later said the right lane of westbound 16 Mile would be closed west of Garfield road until further notice, as crews work to fix the problem.