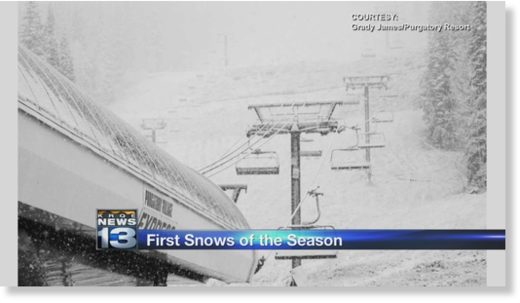 New Mexico and Colorado are getting a taste of winter.
The first snow of the season is here.
A picture from Purgatory Resort shows three inches on the ground, and the ski resort is hopeful they could have as much as 13 inches by Thursday.
New Mexico is getting a taste, too.
Monday morning, Red River Ski Area took a picture of the first snow on Wheeler Peak.