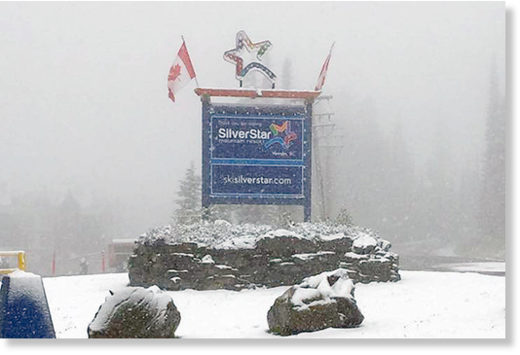 While September is ready to give-way to October in the Valley,
it seems Mother Nature has decided to skip straight to winter
at SilverStar Mountain Resort.
The fluffy white stuff began to fall and leave a thin blanket in the village Sunday, Sept. 30,
nearly two months before the Nordic season tentatively starts Nov. 16 and the Alpine season Nov. 22.
Last year, which was a record-breaking year at the resort, saw its first snowfall Sept. 18.
Big White Ski Resort near Kelowna also saw light snow Sunday.