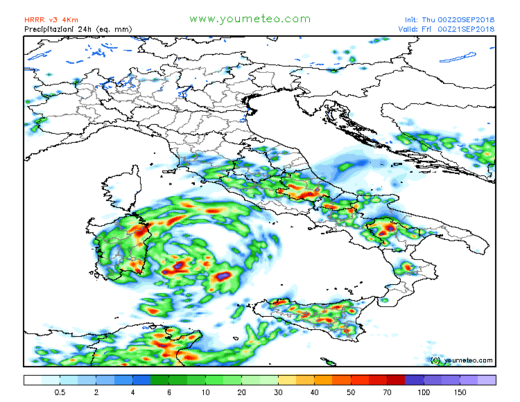 Latest model guidance, together with radar and satellite imagery is now in very good agreement on the
developing tropical-like cyclone over the Tyrrhenian sea - a
Medicane
!
Deep convection in ongoing around the centre of the cyclone and tightening pressure gradient is visible. The Medicane is expected to become better organized and more intense within the next 48 hours while it moves along the SE coast of Sardinia towards Tunisia.
Today's morning radar and satellite analysis: notice the pronounced cirrus clouds outflow across the SW quadrant of the cyclone, as well as interesting behaviour of the convective bands around the sistem.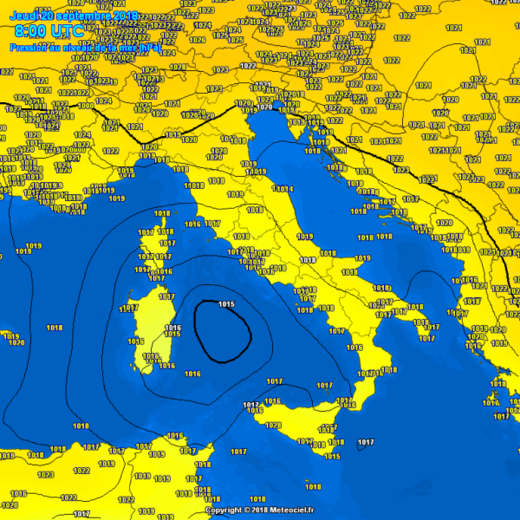 Models simulate a well-defined center of the cyclone east of Sardinia today, expected to drift SW tonight and then very slowly move south towards the coast of Tunisia over the weekend.
Interestingy, even 500 mbar maps reveal some signs of a tropical systes, a warm core at this height supports upper level divergence and therefore a good outflow ventilation of the deep convection ongoing below.
Maps provided by www.youmeteo.com and www.meteocief.fr
Comparison of rainfall accumulation per HRRR, MNW-WRF, ICON-EU and ARPEGE models. Mostly all models put
eastern part of Sardinia into the zone of enhanced excessive rainfall potential, dangerous flash floods threat
remains in place!
Maps provided by
www.youmeteo.com
and
www.meteonetwork.it
and
www.wxcharts.eu
Stay tuned for further updates on this Medicane later today.