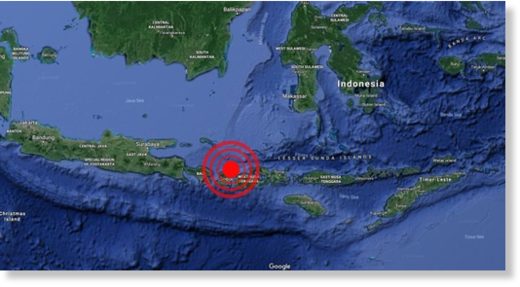 A magnitude 6.9 earthquake has hit to the northeast of the Indonesian island of Lombok.
The US Geological Survey had originally measured the quake at magnitude 7.2 but has revised that figure and says it hit near to the island at a depth of 20 kilometres.
It comes just hours after a 6.3 earthquake caused landslides and damage to houses on the popular holiday island.
Video shot by the Indonesian Red Cross showed huge clouds of dust billowing from the mountain's slopes after the earlier tremors struck.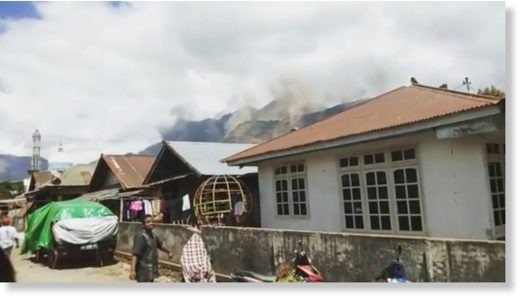 It caused panic among islanders still attempting to recover from a magnitude 7.0 earthquake that killed 460 people earlier this month.
So far there have been no reports of injuries of fatalities in either of Sunday's earthquakes.
As well as the hundreds killed, thousands of people have been left homeless in the wake of the first disaster on August 5.
Damage to houses, infrastructure and other property is expected to cost millions of dollars to rebuild.
Last week, drone footage revealed the devastation left on Lombok with houses, and walls reduced to rubble.
There were scenes of chaos after the earthquake, as thousands of terrified people desperately tried to leave the island.
The quake had triggered a tsunami warning which caused many people to frantically flee to higher ground.
While others rushed to the coast in a bid to be rescued by boats and ships.